MARINE SALVAGE - WRECK REDUCTIONS
DEMEX INTERNATIONAL INC. has the ability to explosively cut vessels into sections, explosively cut diver access ports, explosively remove marine debris, sever chain and cable and launch vessels with our explosive release system
DEMEX has also been on other various "HIGH PROFILE" jobs in case of an emergency.
POE GIANT 12 - OVERVIEW
January 2015, DEMEX was called upon by RESOLVE MARINE to explosively topple 2 Gantry cranes that were leaning toward the HORSBURGH Lighthouse; located in Singapore.
The Gantry cranes were seafastened to a barge and were being transported when high seas and winds broke the towing lines. The Poe Giant 12 then ran aground threatening to topple onto the lighthouse.
Flexible Shaped charges were used to sever key members of the Gantrys which allowed tugs to pull them over away from the lighthouse. The 1st crane toppled without hesitation but the 2nd crane stood fast for 8 minutes before collapsing. The lighthouse suffered no damage.
Jolly Rubino - OVERVIEW
Demex International Inc. was called upon by SMIT International in December of 2002. The Italian freighter "Jolly Rubino" ran aground off the South African coastline near St. Lucia. This environmentally sensitive area was home to the Greater St. Lucia Wetland Park.
Demex International Inc. was awarded the contract to blast holes in the port and starbord vent tanks, engine room, girders, and starbord bow, thus allowing the sea to cleanse the burnt oil from the ship.
Demex International Inc also set the accomodations alight by use of Primacord and jet fuel. This was done to make the living quarters unattractive to looters.
Photo Gallery pictures under Wreck Removal, JOLLY RUBINO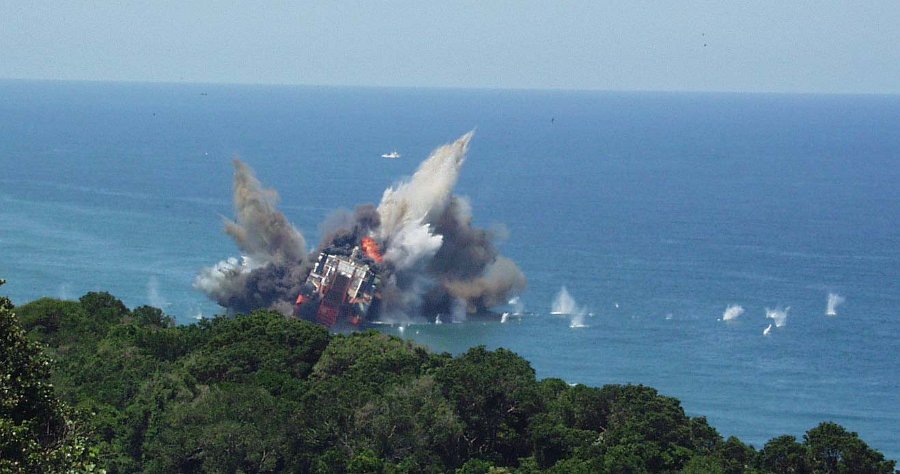 KIPPEROUSA - OVERVIEW
Much like the Jolly Rubino, The KIPPEROUSA ran aground off the Sunshine Coast in South Africa carrying logs. The ship was battered with high seas and broke in half.
DEMEX was called in to blast open the holds so the logs could be removed.
Once the logs were removed the ship was reduced using explosives
Photo Gallery pictures under Wreck Removal, Kipperousa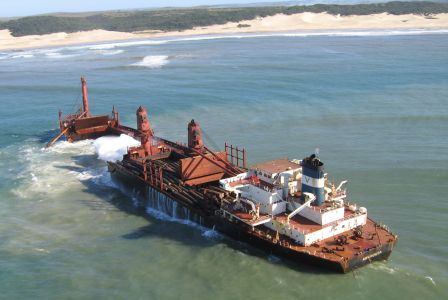 BBC CHINA - Overview
In November of 2004, DEMEX was contracted by SMIT Marine South Africa to provide explosive services for the wreck reduction of the 400' long BBC CHINA.
The ship had gone aground near Port Grosvenor on the notorious Wild Coast of South Africa. DEMEX personnel performed several tasks associated with the wreck reduction; including the final blast which opened up the ship to the sea to facilitate the cleaning of any residual pollutants.
Photo Gallery pictures under Wreck Removal, BBC CHINA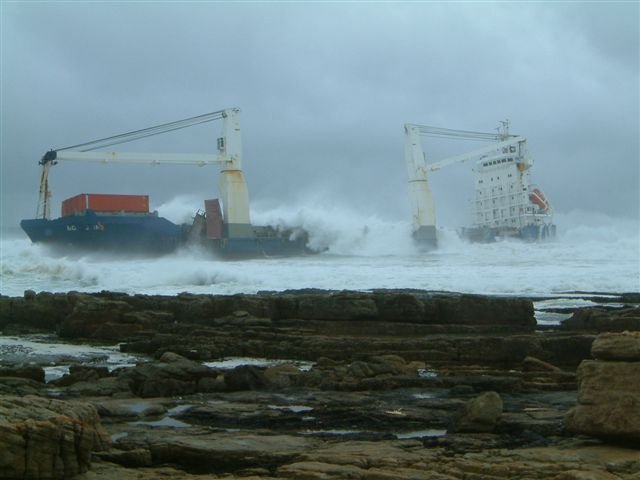 BARGE MARGARET - OVERVIEW
The Barge Margaret, with a cargo of 12 river barges and 2 floating docks ran aground just off of Jacobsbaai, South Africa.
Explosives were used to sever the lashing points and the bottom section of the barges. This allowed the barges above to slide off and be recovered
During this operation, there was a tragic accident which claimed the life of Charles Mitchell, a well known South African blaster. The completion of this operation was dedicated to him. Rest In Peace.
Photo Gallery pictures under Wreck Removal, Barge Margaret
CONTACT:
1-228-255-7584
1-800-831-9169
Ned Lloyd Recife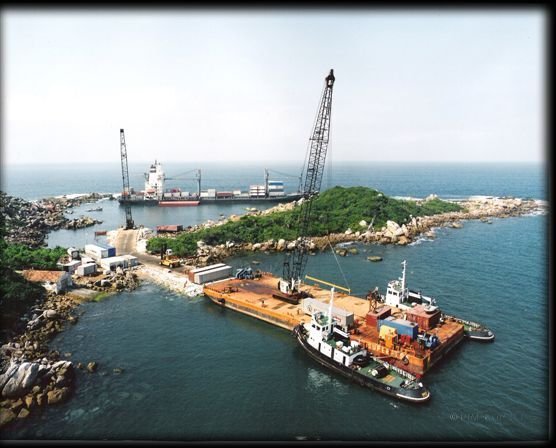 NORSUL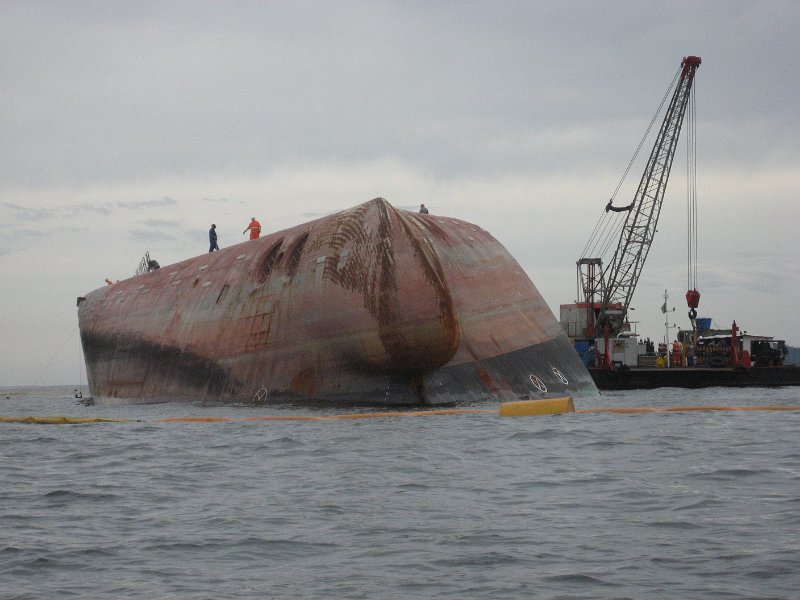 HERCULES 21